Prosver is near you in each stage of the flat steel processes: maximum efficiency in your processes without compromising your product quality and safety, solutions for the chronic problems; elimination of the safety risks, total solution approach to your processes.
> To see all of the products and services ...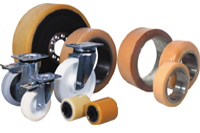 WHEELS and CASTORS
More than 30,000 articles up to 920 mm diameter and up to more than 20 t load capacity: heavy-duty wheels, heavy-duty castors, drive wheels, load wheels, pallet rollers, press-on tyres,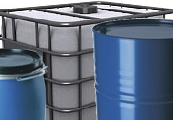 PROCESS CHEMICALS
* Degreasing, passivation, coating, pre-treatment chemicals
* Equipments for increasing the process efficiency
* Water based industrial coats
* Water treatment chemicals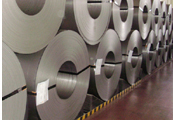 COIL STORAGE
Flexible and safe coil storage solutions to eliminate the safety risks and optimum usage of the storage area.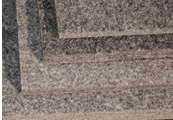 INDUSTRIAL FELT
Industrial felts for sensitive sheet metals; high fiber density, good dimensional stability, good absorption, high standing time.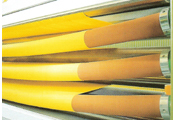 PU & RUBBER
PU and rubber covered rolls for very aggressive environments like acidic or basic solutions (pH 0-14), high temperatures and etc.